Make a Day of It: For the Foodie
Posted by David Brownell on Tuesday, August 18, 2015 at 9:00 AM
By David Brownell / August 18, 2015
Comment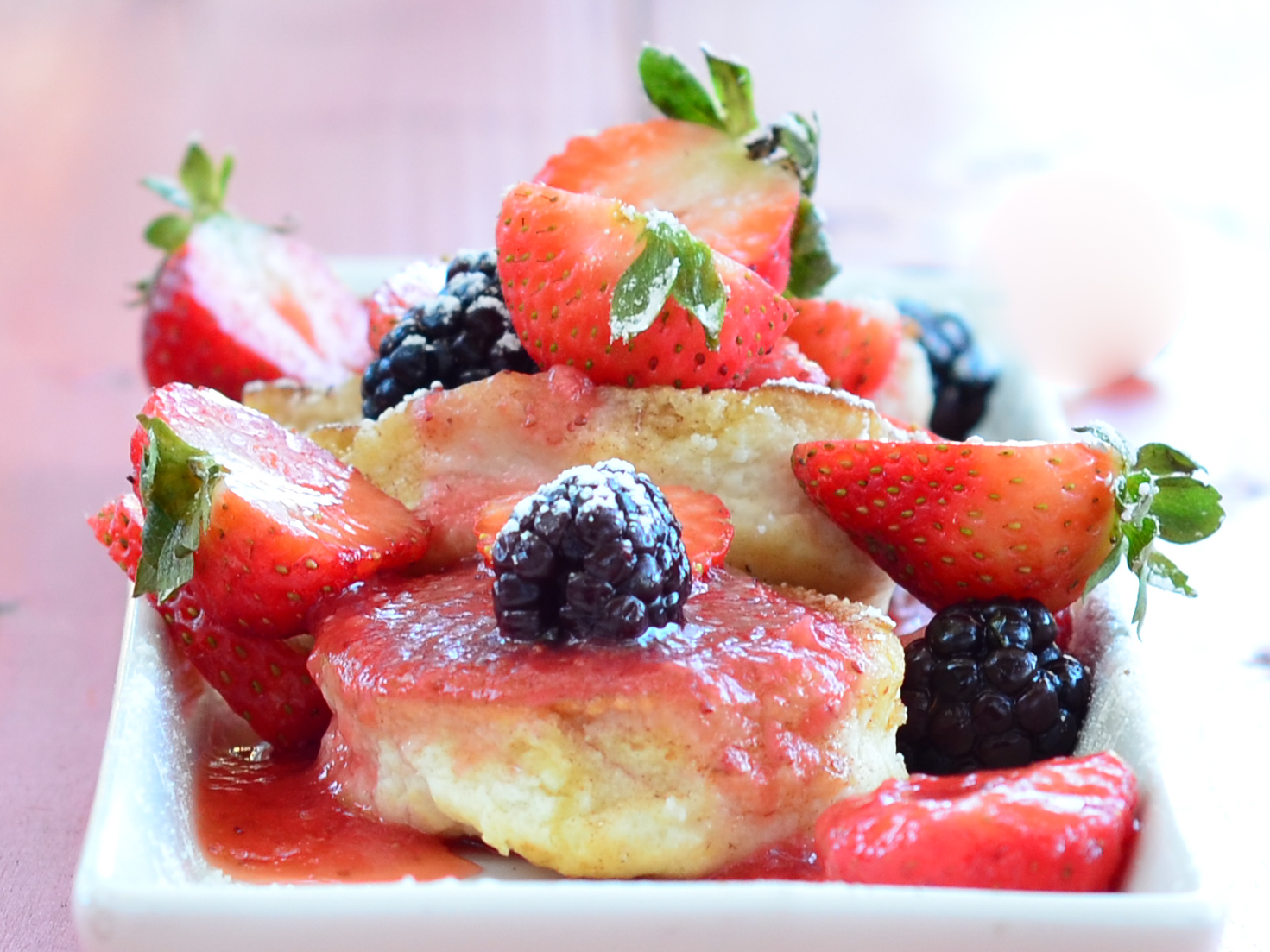 Las Vegas: the land of opportunity--shopping opportunities, entertainment opportunities and (my personal favorite) food opportunities. With the growth of the city (and, in particular, the revamp of DTLV) has come a plethora of restaurants with ultra-cool ambiances and super creative menus boasting items from PB&J milkshakes to jalepeño waffles. Today, I wanted to offer up some suggestions for a day chock-full of killer meals.
Breakfast
Downtown's Eat caught some national attention when its chef, Natalie Young, was featured on an American Express commercial that aired during this year's Academy Awards. The only thing that can tug on your heartstrings more than the AmEx spot, though? An order of the quaint cafe's cinnamon biscuits with strawberry compote. A cross between a downhome biscuit and an ultra gooey cinnamon roll, this plate of warm, flakey goodness is a Vegas breakfast must-try. (A close second, though? MTO Cafe's bacon dippers)
Lunch
Self-described as "urban neighborhood cuisine," Glutton (located again at DTLV) offers up some pretty incredible menu options (and I hear from clients that it makes for a great business-lunch spot as well). My pick for lunch happens to be an American classic that they get oh-so right: The Glutton Burger. Simple, beautiful, gigantic and just the right amount of greasy, this classic plate makes for a perfect cheat meal. When I'm looking for something on the lighter side, though, I usually go with their Gem Caesar Salad. It's one of the best around in my opinion.
Dinner
I couldn't do a food post without mentioning one of my favorite Las Vegas spots to enjoy unbelievable food and even better conversation: Grapestreet Wine Bar. Originally operating a single location at Buffalo and Lake Mead (that's been around since '97), Chef John McKibben recently opened a second location at Downtown Summerlin (this time offering up a full bar). I could go on for days about the menu, so I'll give you my top three choices: the Penne Alla Vodka with Asparagus, the Seared Ahi Steak with Wasabi Sauce (not on the menu--this item's regularly listed as a special) and the Steak Salad with Cherry Hot Peppers. If you get a chance, ask to meet the chef--John may be the only thing you like about Grapestreet even than the food itself.
That's what I've rounded up for you today. Any favorite local spots and dishes that I've missed?