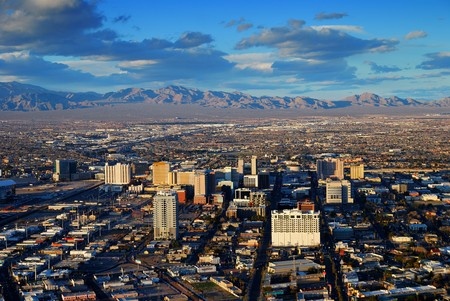 Hearing that someone is moving to Las Vegas is like music to my ears (I usually start humming Elivis'Viva Las Vegas! when I get the news), because I have a true love affair with this town. There's so much more to our city than what meets the eye, and it's such a versatile place--depending on where you choose to live, it can make a great home for everyone from single young professionals to families to retirees.
I often find that the scariest part of moving for most of my clients, though (aside from the actual packing part), is the information side of things: Where should I live?, What local financial and tax information do I need to know?, Which DMV is the least painful to visit?(hint: none of them). The good news is, there are some great online resources for those thinking of relocating--check out the links below for further info. You can also search the lists I've compiled of Las Vegas Strip Condos (for the business professional who wants a taste of big-city life), (great spot for families) and Anthem
Starting with an obvious one, the Chamber has a great section on its website for those looking to relocate. They offer up a really solid, comprehensive list that provides everything from links to local utility companies' websites to information...