National Ice Cream Sandwich Day
Posted by Agent Connect on Wednesday, August 2, 2017 at 8:17 AM
By Agent Connect / August 2, 2017
Comment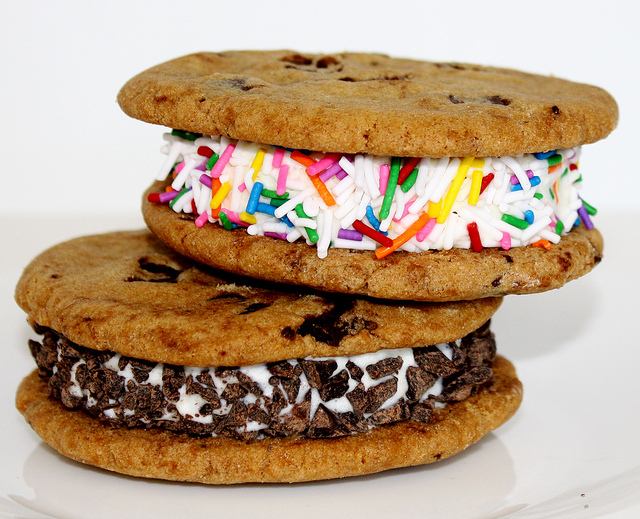 August is one of the hottest months of the year here in Las Vegas. Luckily, the 2nd of August is celebrated as National Ice Cream Sandwich Day! Some of the best ice cream sandwiches in the valley can be found at Sweet Addiction.
Sweet Addiction has over 20 flavors of ice cream and more than 10 types of fresh baked cookies. You can create a magical combination for your one-of-a-kind ice cream sandwich.
Start by choosing your type of cookie. Next, you can choose to sample and select the ice cream you want. The final step is to stand back and watch as the experts create the most scrumptious ice cream sandwich you'll ever have!
Another favorite ice cream sandwich shop here in Las Vegas, Nevada is located at the Monte Carlo. BLVD Creamery is home to some of the best snicker-doodle cookies and maple-bacon ice cream.
This creamery is famous for their unique ice cream sandwich experience. Not only can you choose a cookie to sandwich ice cream in between, but you can also select brownies or donuts. They have over 24 flavors of ice cream and numerous cookie options to choose from.
Get ready to fall in love with the unique BLVD Creamery desserts.
Stop in to either Sweet Addiction or BLVD Creamery and bring your friends and family to enjoy all the ice cream sandwich combinations they have to offer. There is no better way to celebrate National Ice Cream Sandwich Day!