Resources for Relocating to Las Vegas
Posted by David Brownell on Thursday, July 30, 2015 at 9:00 AM
By David Brownell / July 30, 2015
Comment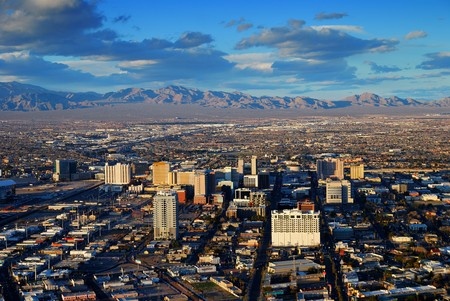 Hearing that someone is moving to Las Vegas is like music to my ears (I usually start humming Elivis'Viva Las Vegas! when I get the news), because I have a true love affair with this town. There's so much more to our city than what meets the eye, and it's such a versatile place--depending on where you choose to live, it can make a great home for everyone from single young professionals to families to retirees.
I often find that the scariest part of moving for most of my clients, though (aside from the actual packing part), is the information side of things: Where should I live?, What local financial and tax information do I need to know?, Which DMV is the least painful to visit?(hint: none of them). The good news is, there are some great online resources for those thinking of relocating--check out the links below for further info. You can also search the lists I've compiled of Las Vegas Strip Condos (for the business professional who wants a taste of big-city life), (great spot for families) and Anthem
Starting with an obvious one, the Chamber has a great section on its website for those looking to relocate. They offer up a really solid, comprehensive list that provides everything from links to local utility companies' websites to information on writing off your moving expenses.
A simple, but extremely useful, list of links to relevant pages broken down into common-sense categories (education, employment, elections, media, utilities etc.), this web page is one that you'll get plenty of use out of when considering a move to Las Vegas.
This piece by the Las Vegas Sun does a great job of breaking down everything relocators need to know--from how to register your pet to information on establishing residency and registering your car with the local DMV
Move To's List of 21 Things to Know
We love this roundup of 21 things to know before moving to Las Vegas. From the town's killer bowling scene, to the fact that it's a great place for families and dogs alike (surprise), to the fact that public transportation isn't too shabby (second surprise!), we like that this list sees what we see about the city--that it's a pretty great place to live.