The 10 Best Pools on the Market
Posted by David Brownell on Thursday, July 23, 2015 at 9:20 AM
By David Brownell / July 23, 2015
Comment
Being a Realtor in Vegas means I get to show some unbelievable properties, so--sticking with this week's theme of beating the Las Vegas heat--I wanted to showcase some of the most extravagant pools on the market right now. For most of us, this is some serious window-shopping (can you say dream home?). In the meantime, channel your inner rockstar (or professional athlete, if that's more suiting) and check these out: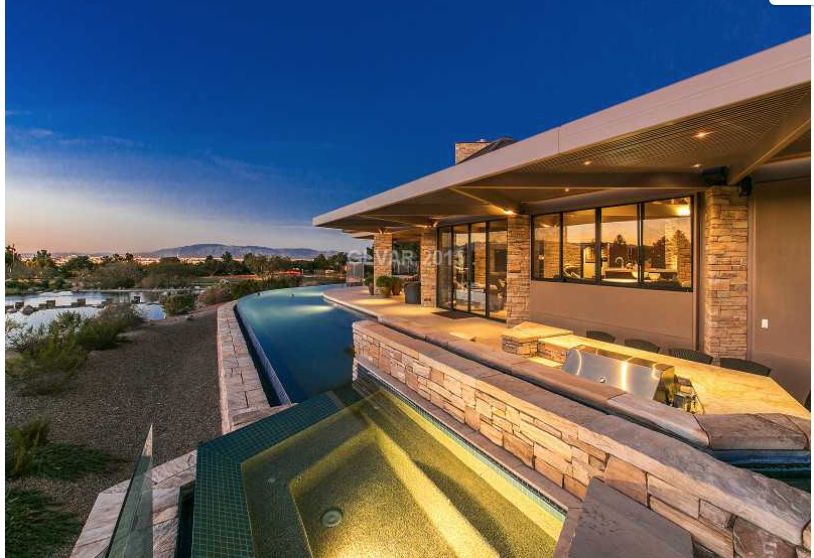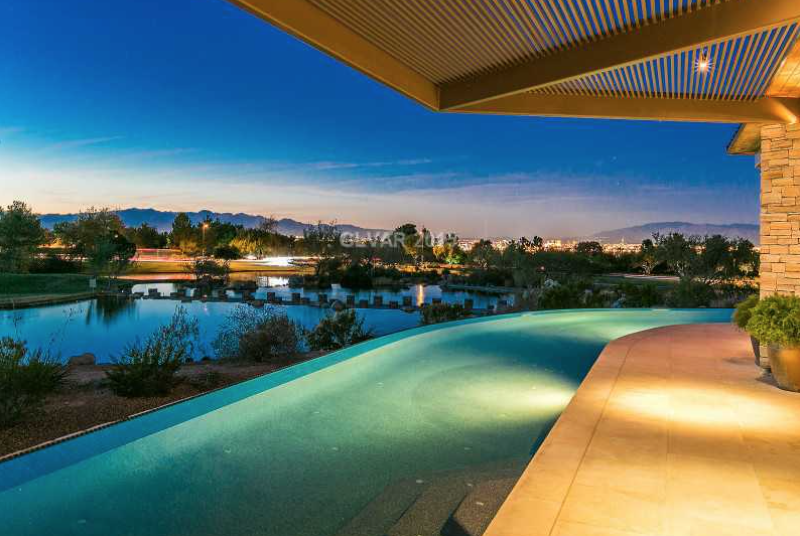 (1) Cabin Meets Zen at Anthem
We love everything about this Anthem Country Club 6-bedroom, 8-bathroom home. Warm wood and stonework give it a cozy, almost cabin-like aesthetic, while clean lines add a modern twist. But, even better than the interior, is a disappearing-edge pool that adds some serious zen to the property. Ohhhhhhm.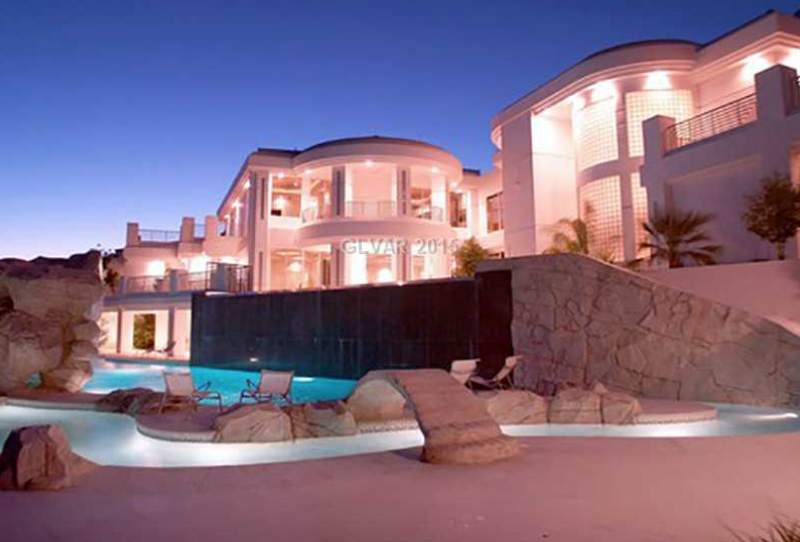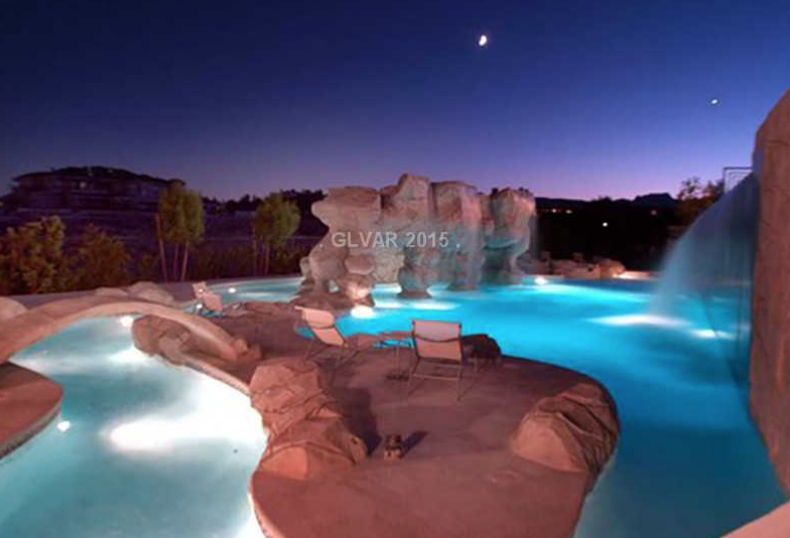 (2) Rocky Oasis at Queensridge North
This home is one for the books, and its 80's-inspired aesthetic admittedly isn't for everyone. But its unbelievable views of the Strip and unique pool layout (complete with a rocky bridge and waterfall) meant it had to make our list.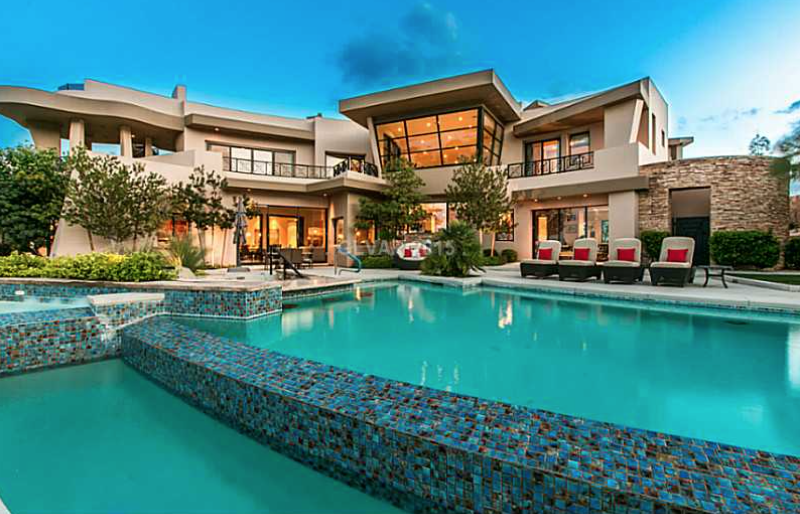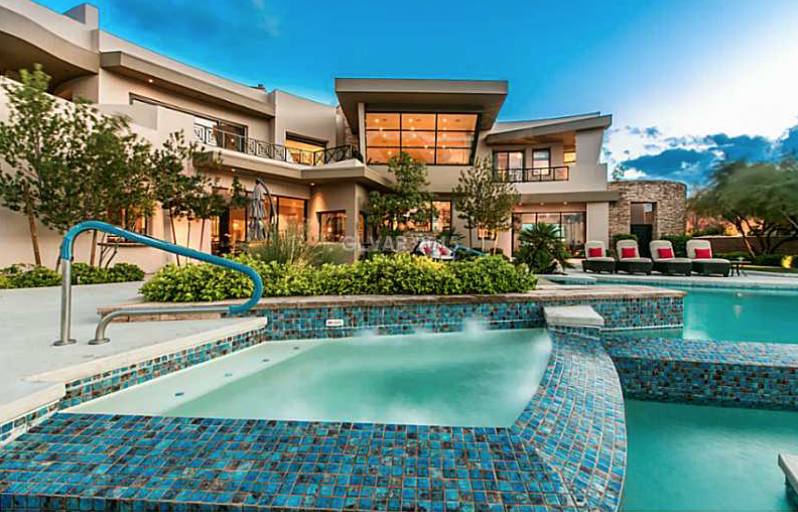 (3) Serene Mosaic at Bear's Best
This 4-bedroom, 6-bath home had us at "wine cellar." Its second-best feature, though? A serene, blue-mosaic-tile pool overlooking Bear's Best Golf Course.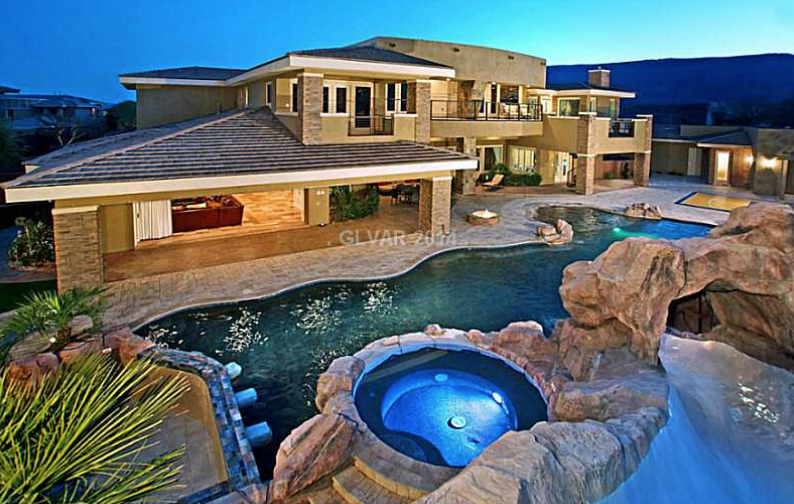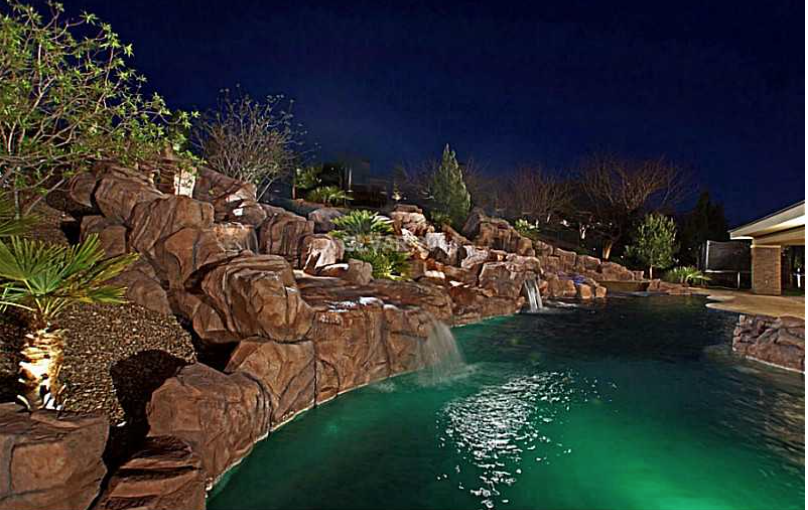 (4) Waterfalls at The Ridges
Aside from the massive size of this pool, we love its natural, rocky look, elevated spa and multiple waterfalls.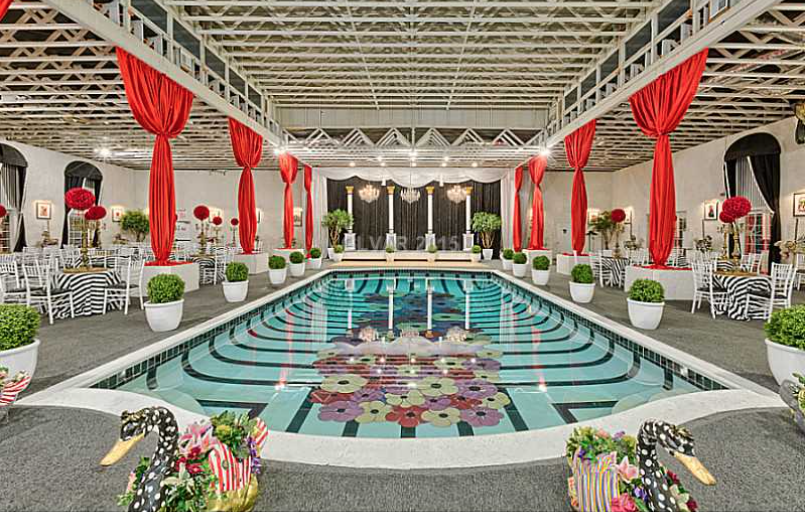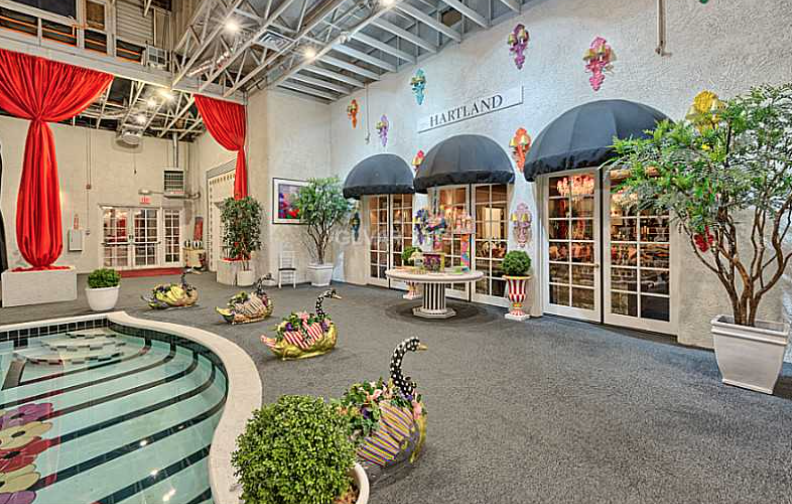 (5) Grandeur at the Hartland Mansion
Off of Sixth Street just south of Charleston is one of Las Vegas' most extravagant staples: the Hartland Mansion. What originally started as two homes (in what-was Vegas' hottest spot to live in the '40s), was eventually combined into one over-the-top mansion. Our favorite little tid-bit? The owner at the time reportedly sent his architect to Disneyland for inspiration. Whether its colorful aesthetic speaks to you or not, you have to admit this pool has vintage Vegas written all over it.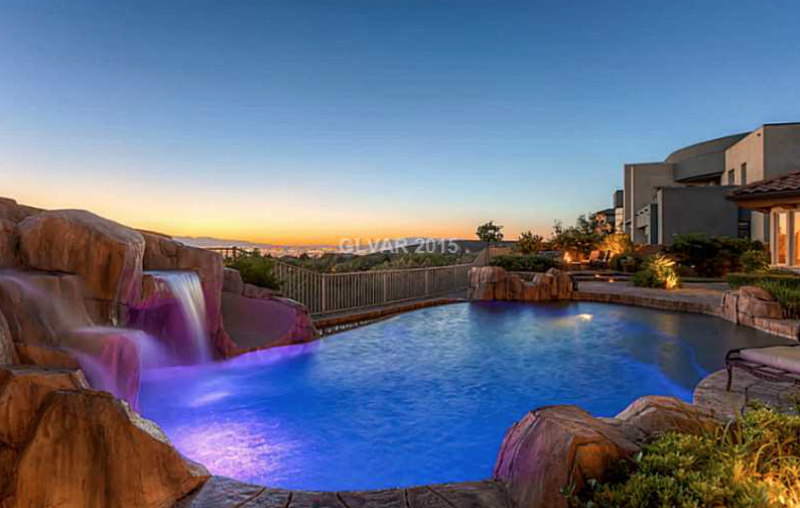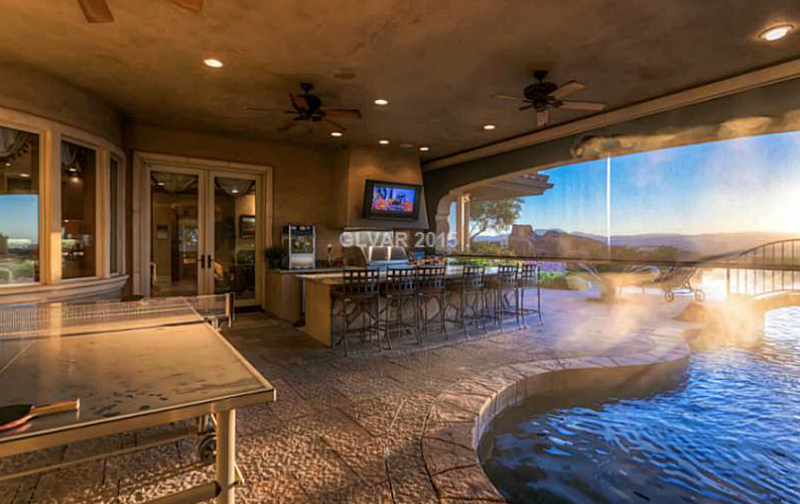 (6) Outdoor Bar at Anthem
Complete with a waterslide, we love the fact that all it takes is a quick swim under a bridge to get to the covered-patio portion of this pool, where, from the comfort of the water, you can catch the game on TV, grab a drink or watch a friendly (yeah, right) game of ping-pong.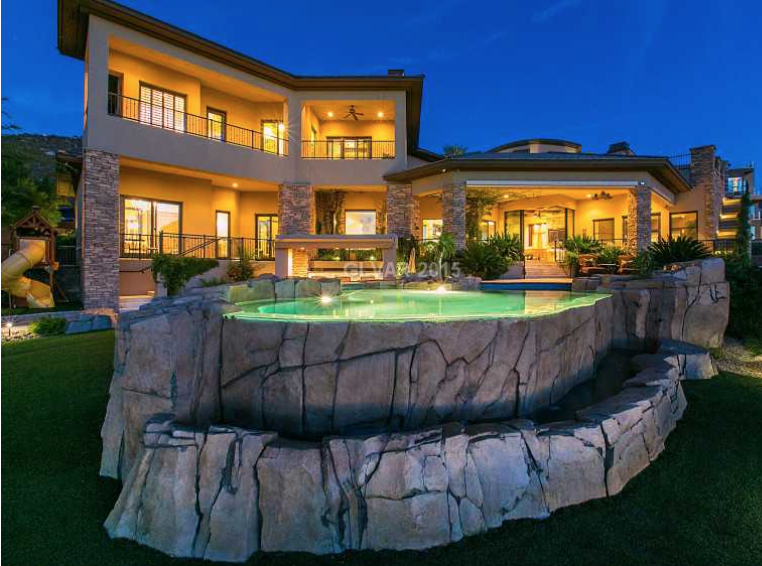 (7) Saltwater Heaven at MacDonald Ranch
Aside from being filled with saltwater, we love that this one has a swim-up bar, over 2,500 square-feet of covered patio and quite possibly the best view of the Las Vegas Strip we've ever seen.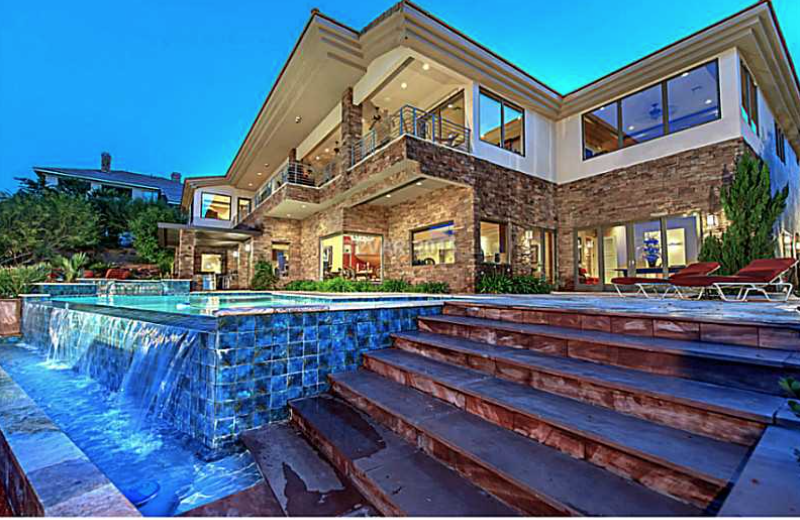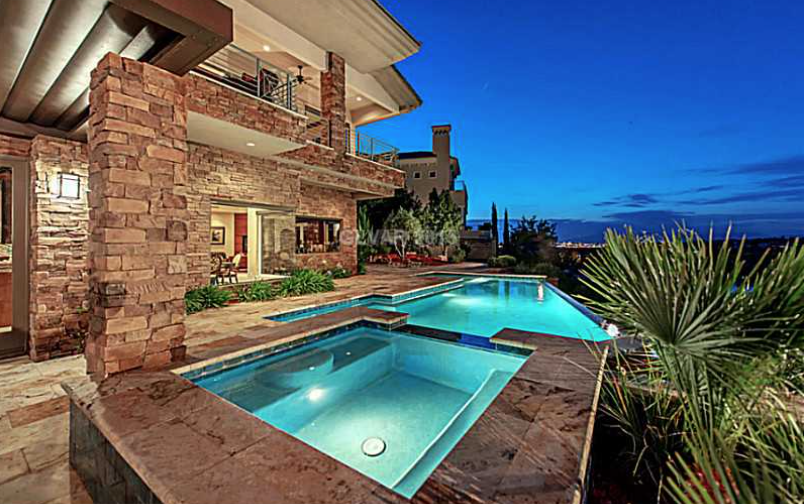 (8) An Architect's Dream at Seven Hills
With an infinity edge pool, ultra-cool steps, and clean lines, we love the simple-yet-mesmerizing aesthetic of this oh-so-architecturally-cool outdoor space.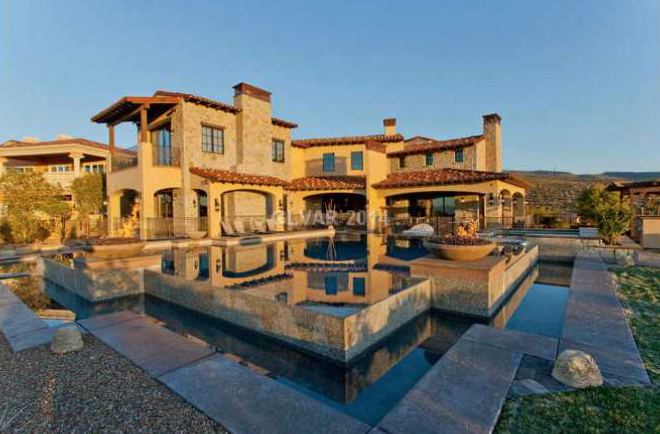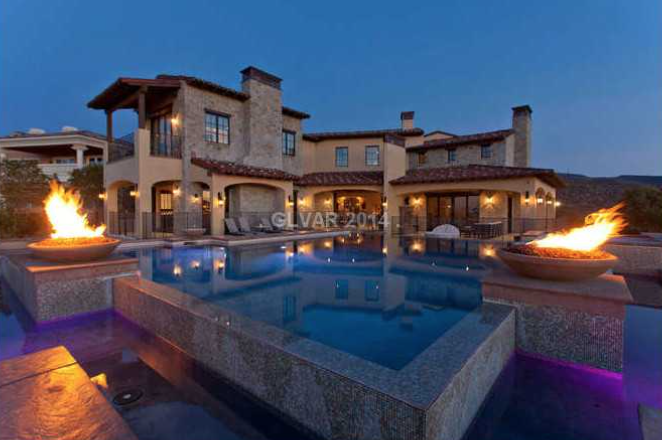 (9) Elevated Villa at Anthem
Fire pits are among my favorite outdoor features on any property. Combine a few of those with this property's elevated and under-lit pool, and you've got number nine on our list.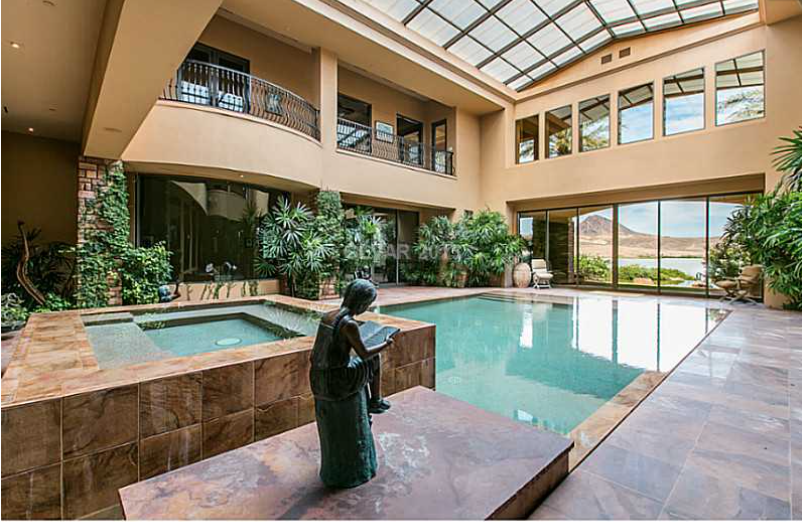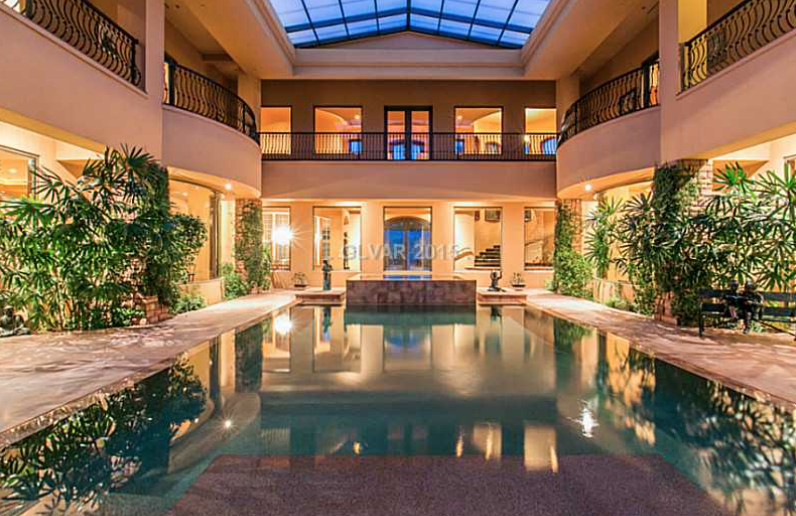 (10) Indoor Oasis at Lake Las Vegas
With the lake in Lake Las Vegas as its backyard, this home opted for an indoor pool. With stonework reportedly all mined from a single mountain, an all-glass ceiling and mediterranean inspired iron-work, this indoor oasis caps our list.
Have a serious case of pool-envy yet? Not to worry, you can search some more affordable pool options here.