Timing Real Estate Market is 'Luck' Based
Posted by David Brownell on Wednesday, July 22, 2015 at 9:00 AM
By David Brownell / July 22, 2015
Comment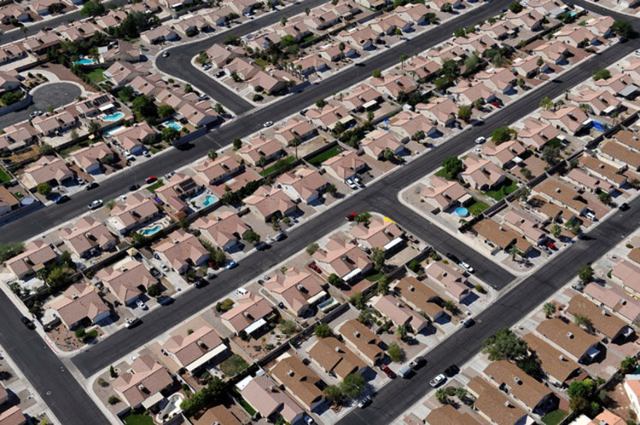 An aerial view of a North Las Vegas residential community on Tuesday, Sept. 9, 2014. (David Becker/Las Vegas Review-Journal)
By Jennifer Robison, Las Vegas Review-Journal
You plunked down cash for a Las Vegas home in 2009 and invested in stocks in 2012.
Boy, did you mess up.
A new analysis shows you'd have made $66,000 more if you had rented instead and put your home's 2009 down payment into the stock market, according to online housing marketplace Zillow. It's the opposite if you'd bought in 2012: You'd have made $52,175 more if you had invested in real estate. READ MORE....